What are the surface treatment technology of sprocket
The sprocket is well known to the public. It is a transmission that cannot be separated from many mechanical products. It is responsible for the rotation of the equipment and can be said to be a very important part. But for many people, they don't know or even know how the sprocket surface is treated, so today I will explain it to you.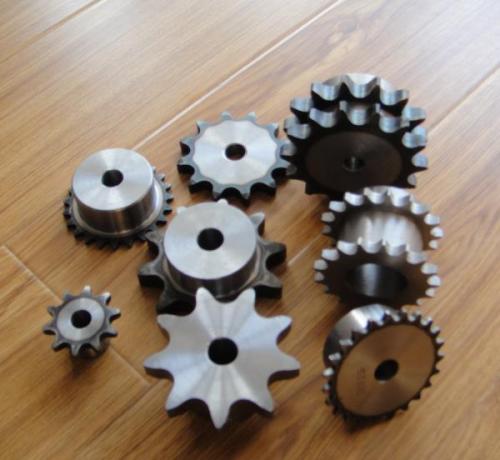 1. Overall quenching and tempering, induction hardening of the surface of the cogging, and tempering;
2. Surface carburizing, quenching or tempering.
Non-steel sprocket and some non-standard sprocket are treated with some other materials. The common materials and heat treatment process requirements of the sprocket should be processed according to customer requirements.
For example, the material is steel No. 15 and No. 20. For sprocket wheels with small tooth blanks and less than or equal to 25 tooth impact loads, they should be carburized and quenched, tempered, and the hardness of the tooth surface has reached 85.7HB15N ~ 90.6HB15N.
For larger sprocket with medium and low speed and low power of Q235, Q275, it should be annealed after welding, and the tooth surface hardness reaches 140HBS