Characteristics of sprocket chain drive
The chain drive is composed of two Gears with a special tooth shape and a closed chain. During operation, the teeth of the active wheel mesh with the chain links of the chain to drive the driven sprocket that meshes with the chain. This is our common bicycle sprocket chain drive principle.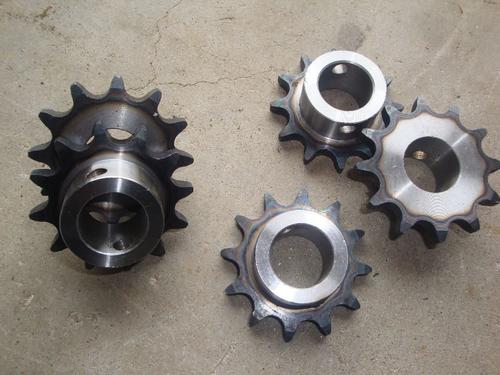 The characteristics of the chain drive are as follows:
1) Can guarantee a more accurate gear ratio (compared to belt drive)
2) It is possible to transmit power at a distance from the center of the two shafts (compared to gear transmission)
3) can only be used for parallel shaft drive
4) After the chain is worn, the links become long and the chain is prone to occur.
Chain drive is mainly used for gear ratio requirements, and the distance between the two shafts is far, and it is not suitable to use gears. The gear ratio calculation of the chain drive is the same as that of the gear drive.