Connecting the timing pulley with the expansion sleeve makes it easy to manufacture and install the main parts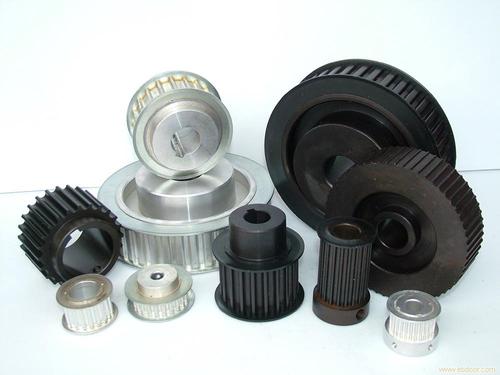 As far as the application of the Timing Pulley is concerned, there are some aspects that will be connected by the expansion sleeve. The reason for choosing this connection method is mainly because the expansion and connection of the pulley can make the main parts manufacture and installation. It's simple, which is very beneficial for optimizing the installation and application of the entire device.
Since the timing of the expansion pulley is used to connect the T10-66 Timing Pulley, the machining of the shaft and the hole in which the expansion sleeve is mounted does not require high-precision manufacturing tolerances like the interference fit. There is no need to heat, cool or pressurize the expansion sleeve. Just tighten the bolts to the required torque and do not need to do too many complicated operations. And in this way, it is very convenient to operate when the adjustment is needed later, and the hub can be conveniently adjusted to the desired position on the shaft. Not only that, the expansion sleeve can also be used to join parts with poor weldability, so a variety of parts can be applied, and the application of the parts is not limited because the parts are too high in weldability.
Therefore, the use of the expansion sleeve to connect the HTP 8M-85 Timing Pulley can indeed make the manufacture and installation of the main assembly simple, and not only that, but also has many other advantages, such as the long service life and high strength of the expansion sleeve. The expansion sleeve relies on the friction transmission, and there is no key groove weakening on the joint member, and there is no relative movement, and no wear occurs during the work.