The timing of the application of the timing pulley to the application environment is very small.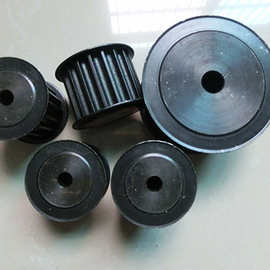 If you have also used a Timing Pulley, you will find that this device will have a certain impact on the application environment when it is applied, but the impact is actually very small. And the reason why it can have such application performance is because:
First, no pollution: As far as the application of the L075 Timing Pulley is concerned, when it is running, it is not necessary for everyone to perform the lubrication operation, so naturally it will not be due to the lubricating oil, but to other structural parts of the equipment. The entire application environment causes pollution. This means that it can reduce the adverse effects on the application environment because it is non-polluting.
Second, there is less noise: although the timing belt is inevitably generating some noise when it is applied, it has very little transmission noise compared to many other transmissions and equipment. The noise impact on its application environment will also be very small.
It is because the timing belt is non-polluting and has very little noise when it is being driven, so its impact on the application environment will be very small when it is applied. It can also be seen from these that the transmission device can exhibit very good application effects when applied.