Do you understand the various conveyor chains?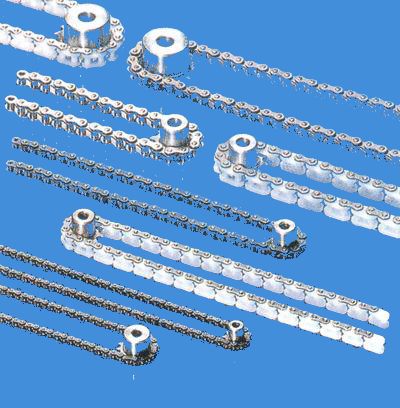 The mechanical equipment chain of all walks of life is one of the mechanical transmission components. Due to its ability to transmit power accurately, the transmission is stable, the speed ratio is constant, the adaptability is strong, it is not affected by the size, the maintenance is convenient, and many other excellent characteristics are widely used. Applied to various industries. Especially in automated production equipment, the chain has become one of the main transmission components of mechanical transmission.
Type of chain:
According to the purpose: can be divided into Transmission Chain, Conveyor Chain, decorative chain, cable chain and special chain.
According to the structure: can be divided into roller chain, sleeve chain, plate chain, nylon roller chain, scraper chain and collar chain.
There are many types of Roller Chain, but their basic structure is only the following, and others are these kinds of deformations. It can be seen from the above chain structure that most of the chains are made up of components such as chain plates, chain pins, bushings and the like. Other types of chains only make different changes to the chain plates according to different needs, some are equipped with scrapers on the chain plates, some are equipped with guide bearings on the chain plates, and some are equipped with rollers on the chain plates, etc. These are all modifications that can be applied to different applications.