What are the points to be mastered when users save and use the timing pulley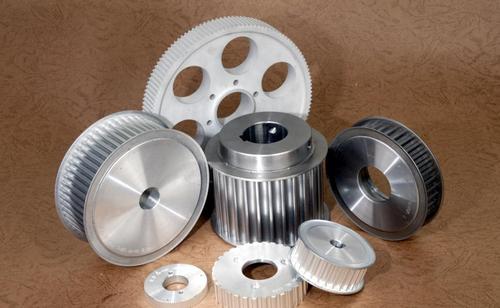 Timing Pulley are widely used. For example, textiles, office equipment, tobacco, petrochemicals, precision machine tools, etc. can be used to increase the production speed. Although the product is easy to maintain and does not require the addition of lubricating oil, it should be paid more attention when it is stored and used.
If the timing pulley is not used for a long time, it needs to be stored safely. The user needs to clean the equipment and clean up the residual material left by the dust and the operation before it can be placed. In addition, when storing, you need to place the timing pulley in a cool place, not to be exposed to sunlight. Therefore, the staff can also lay a layer of cloth for covering.
In addition to the need to pay more attention when keeping it, be careful when using it. When users use the H100 Timing Pulley, do not let it be in an abnormally bent state for a long time, and avoid strong bending, so as not to cause the timing pulley to lose its effect.
The user needs to check the spindle of the timing pulley frequently, mainly to see if its parallelism is accurate enough. Under long hours of work, it is inevitable that there will be deviations in parallelism, so regular inspections can be maintained in a timely manner. In order to avoid the axial position is not correct and affect the service life of the product.
In addition, in the process of using the Timing Pulley, it is also necessary to periodically detect whether the rack has loose marks, and it is also the main factor for the accuracy of the shaft position.