Synchronous pulleys meet the requirements of environmentally friendly products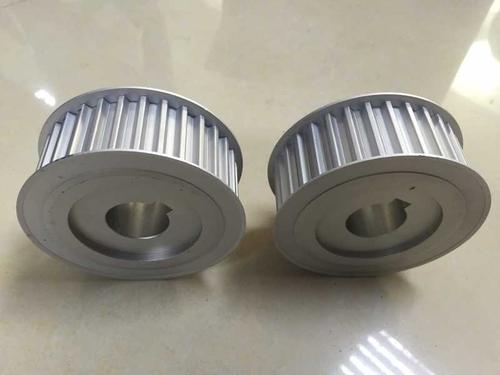 The Timing Pulley is mainly composed of two parts: the timing belt and the pulley, and the two parts are matched production in the production process, so the functions are relatively good in use, and there is no mutual repulsion or mutual interference between them. Therefore, the quality is relatively good, and it is not easy to cause damage, and at the same time, mutual cooperation and mutual assistance can be realized, thereby improving efficiency for the device.
Synchronous pulleys are frequently used accessories in the industry. They can function in many devices and can improve the performance of the equipment, so they are used by many manufacturers. The transmission is very accurate during use, so there is no sliding phenomenon, which ensures the stability of the processing of the equipment, which can improve the efficiency and quality of the processing, and also protect the interior of the equipment to avoid shaking. In case of damage to thedevice.
Nowadays, in many industrial productions, environmental protection and energy conservation are the basis and goal of production, because environmental protection is the protection of the environment and provides a good living environment for people, and energy conservation is not only a way of environmental protection or cost saving. The Timing Pulley is such a product, which does not require maintenance during use, and can improve the processing efficiency, thereby reducing the use of electric energy, and the noise generated during processing is also very low, so that the requirements of environmentally friendly products can be achieved.