Brief introduction of synchronous pulley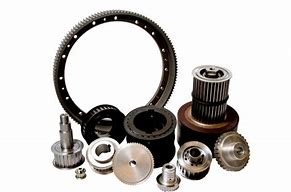 Synchronized pulleys are generally made of steel, aluminium alloy, cast iron, brass, and other materials. There are round holes, D-shaped holes and conical holes in the inner hole. Surface treatment includes natural color oxidation, blackening, galvanizing, galvanizing, high frequency quenching and so on. The accuracy level depends on the customer's requirements.
1. The synchronous pulleys produced are not only matched with synchronous belts of domestic equipment, but also can replace imported synchronous pulleys.
2. Customized synchronous pulley, please provide pulley drawings According to the specifications and models provided by users, pulley bore, keyway, width and other dimensions, pulley drawings can be drawn for users.
3. Synchronized pulleys can be processed in accordance with user's requirements. our factory can also make drawings for users.