Why can the synchronous belt wheel become the main product on the market?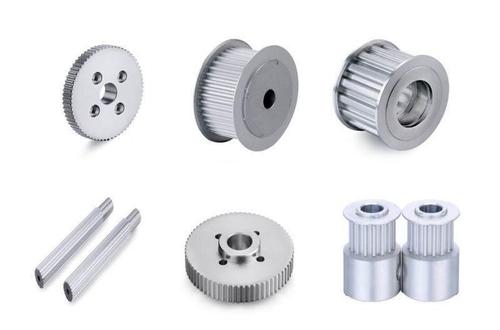 With the continuous development of the economy, the products demanded in the market are also increasing. Especially nowadays, in the era of machine-oriented, HTP 8M-30 Timing Pulley is an indispensable product. It replaces Gear transmission and has been widely used in printing, food packaging and other industries.
The conveyor belt is very meaningful to the machine. The timing belt pulley does not slip when it is working, and the transmission is also very accurate, and the efficiency is also high because it has a good degree of engagement. The energy-saving effect of itself is very obvious, and the use of the HTP 5M-25 Timing Pulley can save a lot of cost.
Timing Pulley are also very convenient for maintenance and maintenance. They do not need to be smeared, which saves money and effort. It is what many consumers like. Everyone likes it is a really good product.
The timing belt wheel has been well received by everyone, which makes the machine last longer and saves a lot of cost for the enterprise. It is also the main reason. As a new type of material, it has good superiority and is also very good. The environmental significance of this kind of product is in line with the social concept, that is to say, it is the potential that is the product that is needed in the market and will become the mainstream.