Where are the synchronous pulleys generally used?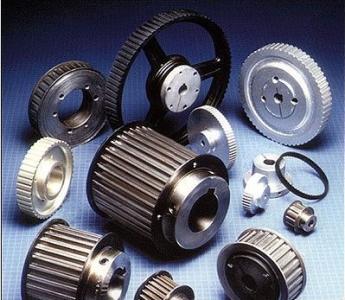 When I heard the word "Timing Pulley", there are still many people who don't know anything about this word. In plain language, it consists of a driving wheel, a driven wheel and a conveyor belt, all of which have equidistant engagement, and the belt is tightly fitted to the driving and driven wheels.
It is generally used in, for example, cars, HTP 8M-30 Timing Pulley to reduce vibration, low operating noise, etc., most suitable for use in automobiles, but also in chemical fiber, textile machinery, cigarette machinery, paper, printing machinery, chemicals, light industry , food, food, machinery, mining, metallurgy, steel machinery, office equipment, medical equipment, communications equipment and various precision machine tools, precision instruments and so on.
Don't look at it. It's just a part of so many machines. If it's missing like a plastic shredder, let's not smash the plastic, even the machine can't even do the work. In short, the HTP 14M-50 Timing Pulley is a very important part and It is widely used for transmission purposes and is much more advanced than chain drives. It is an indispensable part of the work of many big guys. Although it is only a component, some machines are inseparable from work.