How to deal with the sprocket after wear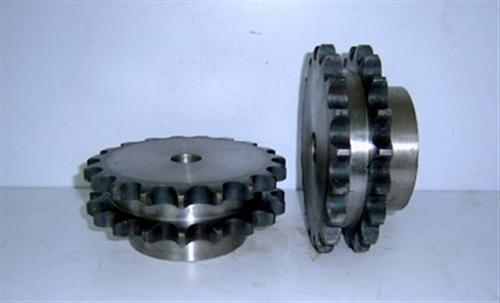 If there is no friction, the two objects can't move with each other. The car can't move back and forth without friction. If the shoes don't rub against the ground, people can't move forward. Rubbing seems simple, but it is a very important term. This seems to be indispensable, but we can't deny that there is friction in the friction, there is such a relationship between the Finished Bore Sprocket and the chain, the two interact, and each other wears each other.
The degree of wear is not the same, we have to deal with the situation, after the sprocket wears, first look at whether it is serious, if it is a small area of wear, can continue to use, mark clearly, not only to do daily maintenance, more important In the process of use, we often pay attention to the wear and tear, so that it can be replaced in time to minimize our losses. If it is serious, the new sprocket should be replaced in time, and the chain should be replaced at the same time to ensure good meshing. If you only change the ASA Sprocket, the meshing is not good, it will accelerate the sprocket wear. From the aspect of grinding, although the cost is reduced at the time, in the long run, your loss will be much larger!
In addition, in order to ensure a good application of the chain drive, we must require the Taper lock Sprocket factory or the self-designed drawings to perform the necessary heat treatment of the material. This will not only increase its use, but also maximize its performance and reduce economic losses when it is used.