Blackening of steel timing belt pulley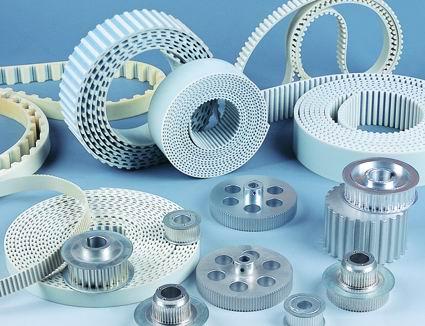 The blackening of the Timing Pulley is a common method for metal heat treatment. The principle is to produce an oxide film on the metal surface to isolate the air and achieve the purpose of rust prevention. The surface of the steel parts is blackened, and it is also called blue. Blue treatment is a chemical surface treatment. Its main function is to form a dense oxide film on the surface of the workpiece to prevent corrosion of the workpiece and improve the wear resistance of the workpiece. It is only a surface treatment and does not affect the internal structure. It has any effect, it is not heat treatment, and there is a fundamental difference between quenching.
The steel timing belt wheel blackening process is mainly completed by the following process steps: cleaning: degreasing: the workpiece must be completely immersed in the degreasing liquid; the degreasing liquid concentration is ph value 12-14, the processing time is 10-30 min, every 3-5 minutes Shake up and down a few times, and add the skim powder when the concentration of the liquid is lower than ph12. Washing should be carried out: pickling solution concentration ph 2-4, treatment time 5-10 minutes blackening: pool liquid concentration ph value 2.5-3.5, processing time 10-12 minutes, and finally the steps of drying and oiling It is.
The temperature required for the HTP 8M-30 Taper Bore Timing Pulley is greater, and a good surface can be obtained between 135 and 155 ° C, but the length of time required is somewhat long. In actual operation, it is necessary to pay attention to the quality of the rust and degreasing of the workpiece before blackening, and the passivation immersion oil after blackening. The quality of blackening is often changed by these processes.