The difference between the active sprocket the driven sprocket and the drive sprocket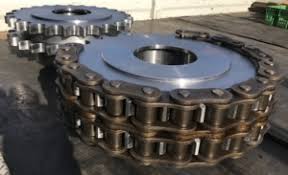 1, the active sprocket
The drive sprocket is coupled to the engine output shaft in splined form and secured with a splined baffle or nut. As part of the sprocket drive.
2, driven sprocket
It is the sprocket driven by the chain and the sprocket of the passive drive.
When selecting the drive sprocket and the driven sprocket, you should select the number of sprocket teeth, calculate the power, determine the chain pitch, and determine the chain length. Select the matching chain sprocket.