Sprocket installation requirements and processing methods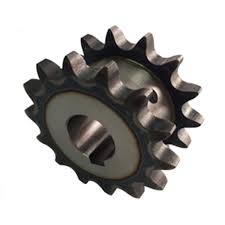 1 Use Finished Bore Sprocket the model of the drive correctly according to the specifications.
2 Verify that the orientation state at the time of installation is excellent, otherwise it will be necessary to check that the relevant parts have been repaired or replaced.
3 Install the master and slave in the correct position in the correct manner, and also tighten the fasteners to meet the specified torque requirements.
4 After the chain is installed, it is necessary to adjust the degree of tightness, and then check whether the chain and the sprocket are cooperatively smooth and coplanar, and have no interference with the chain cover.
Precautions:
1 The slave must have measures to prevent loosening.
2 After the loading, after the loading, it is necessary to adjust the rear axle by using the adjuster and the traverse of the rear cradle, so that not only the rear wheel deviation can be prevented, but also the early wear of the sprocket and the chain can be avoided.
3 Single Double Sprocket and chain must be replaced at the same time, if you only replace the same, it will speed up the wear and tear of both sides.
4 Because its active speed is relatively high and the number of teeth is relatively small, in the same situation, it will be faster than the wear of the driven wheel, which is normal.
5 It is necessary to clean and lubricate the chain and sprocket of the transmission on time to improve its service life.
Double Pitch Sprocket processing method
The sprocket processing method: generally used 45# to manufacture, the material needs to ensure that the teeth have sufficient strength and resistance to wear, so the flank of the sprocket is usually heat treated, so that it reaches a certain hardness, If there is black on the outside, it will be solved.