Single Row Ball Slewing Bearing Non Gear (11 series)
Structural characteristics, performance, scope of application
Single-row crossed roller slewing bearing, consisting of two races, has a compact structure, light weight, high manufacturing accuracy, small assembly gap, and high requirements for installation accuracy. Force, tipping moment and large radial force are widely used in lifting and transportation, engineering machinery and military products.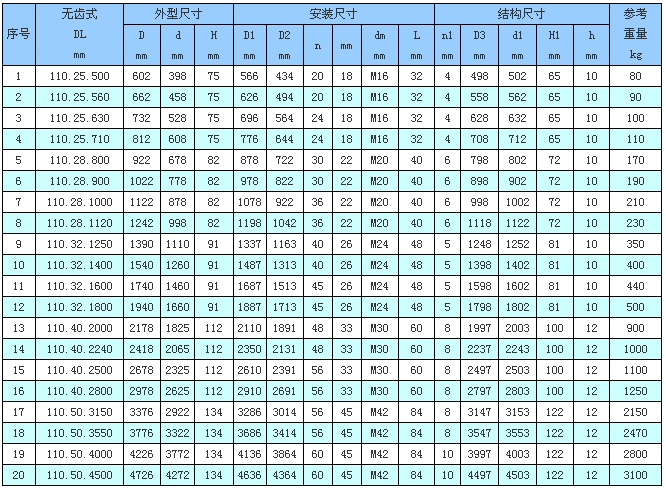 Note:
1. n1 is the number of lubricating oil holes, evenly distributed: oil cup M10 × 1 JB / T7940.1-TB7940.2.
2. The mounting hole n-Φ can be changed to a screw hole; the tooth width b can be changed to H-h.