Popularize some basic common sense of synchronous belt pulley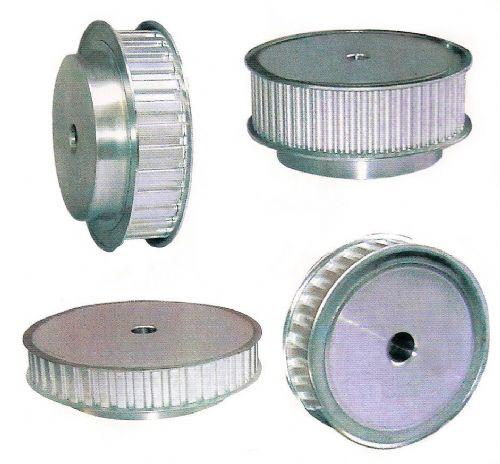 Speaking of the T Timing Pulley drive is composed of a synchronous belt with an equally spaced tooth profile on the inner peripheral surface and a synchronous wheel correspondingly matched thereto. Its transmission characteristics are: the transmission ratio is accurate, no slip, the transmission is stable, the noise is small, and the transmission efficiency is as high as 98%.
The same Timing Pulley MXL is a steel belt or a nylon thread as a strong layer, and is covered with an endless belt of polyurethane or neoprene. The inner circumference of the belt is formed in a tooth shape to mesh with the toothed belt pulley. Classification of timing belts: According to the different shape of the timing belt, it is divided into trapezoidal teeth and curved teeth. The curved teeth are further divided into arc teeth, flat top arc teeth and concave top parabolic teeth. In practice, the metric T series and the high torque arc tooth S series are often used. Such as
Timing Pulley material: Synchronous pulley is generally made of steel, aluminum alloy, brass, nylon, plastic and other materials. It is black, galvanized, anodized, high-frequency quenching and other surface treatments depending on the material and application. The actual operating conditions are generally used for power transmission, which requires lightweight design and reduced moment of inertia of the load. Aluminum alloy material + anodizing treatment is often selected. Synchronous wheel inner hole connection: synchronous wheel inner hole: round hole, round hole and threaded hole , keyhole hole with threaded hole, holding hole. The round hole type is used together with the keyless bushing because the keyless groove does not reduce the strength of the shaft and is easy to position, and the concentricity is easily ensured.